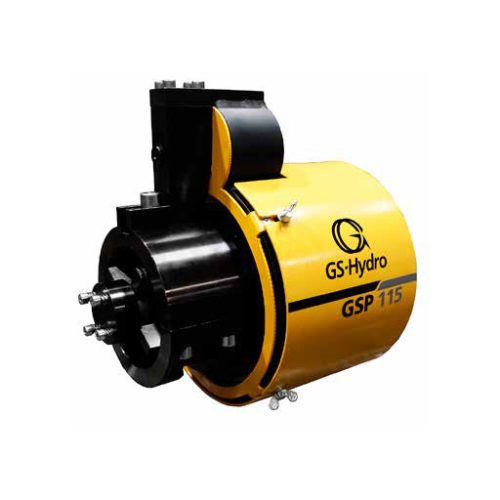 FLARING AND GROOVING MACHINES
GS-Hydro supplies or rents a range of high quality flaring and grooving machines specially designed for prefabrication of hydraulic and other piping systems. Machines are available from light-duty, portable machines to workshop and heavyduty factory type machines. For larger projects a mobile workshop with all necessary machines is available by request.
GS-Hydro has developed a number of machines, designed for cold flaring of tubes and pipes from 6 to 608 mm in diameter.
The machines are suitable for the flaring of a wide range of materials including carbon and stainless steel, duplex, copper, copper-nickel, etc. All the machines use a "rolling cone" method to achieve a perfect surface finish, which is suitable for JIC-37o and GS-37o and GS-90o Flare Flange Systems.
GS-Flaring Machines are available from light, portable machines to heavy-duty factory-type machines for the flaring of the following tube and pipe sizes:'
Type
Machine
OD x wall thickness, mm
Portable
GSP-machines
57 – 368 mm x 3.9 – 9 mm (37°)

57 – 368 mm x 3 – 5.5 mm (90°)

Workshop
Flare Power 60

Flare Power 170

Flare Power 275

6 – 60 mm x 1 – 5 mm

6 – 170 x 7 mm

6 – 275 x 8 mm

Factory
GSF-220N

GSF-400N

GSF-600N

20 – 220 x 6 mm

133 – 406 x 8.8 mm

250 – 608 x 11 mm
Portable Grooving Machine "TTS" has a light aluminium body, which is very rigid and is stable for machining operations. Its light weight and split frame makes it very practical to use in tight places and under on-site conditions.
Machine sizes and respective tube sizes

Machine Type

Pipe O.D. [mm]

TTS NG 73

21.3 – 60.3

TTS NG 127

66 – 114.3

TTS NG 168

115 – 150

TTS NG 219

168.3 – 19

TTS NG 273

219.1 – 250
All machines (TTS NG 73 – TTS NG 273) are available with in-line or right angle pneumatic or electrically driven motors.
Workshop Grooving Machine (Lathe) can groove tube sizes from 56 to 250 mm, and pipe sizes 1/2″ to 10″. To be rented with a supervisor.
For more details about the machines available for purchase or rent as well as for the necessary tools for the machines, kindly contact GS-Hydro.
For more information download our catalogue or contact us directly!